It's no surprise really, we've been working and living in Wakefield for well over twenty years and its appeal never weakens. From city life to village culture there is a good choice of property at affordable prices, excellent schools, fantastic access to leisure facilities, food and culture, and with countryside at every turn – what is there not to like?
Wakefield freecitybus links key locations around Wakefield city centre including both Westgate rail station, Wakefield One council building, Kirkgate rail station, the bus station, shops and retail parks. Shopping points include Trinity and The Ridings Centre, Ings Road, Cathedral and Westgate Retail and Leisure Parks. The service also serves The Hepworth Gallery at Wakefield Waterfront. Buses run every 10-12 minutes from 0730 to 1840, Monday to Fridays and between 0830 and 1700 on Saturdays.
There is no charge to travel on Wakefield freecitybus. Each vehicle is fully accessible and can carry one wheelchair at a time.
Located not far from Leeds, Wakefield Kirkgate Railway Station serves the city of Wakefield with regular Northern and Grand Central services operating on the Hallam, Pontefract, and Huddersfield Lines. On an hourly basis, trains from Wakefield Kirkgate run thrice an hour to Leeds and once to Sheffield, once to Knottingley Railway Station, and to Leeds and Nottingham each. Four trains daily operate on the Bradford Interchange-Kings Cross Line. Northbound Northern services depart platform 1, southbound on platform 2, and north-eastbound services by Northern and Kings Cross trains on platform 3.
www.northernrail.org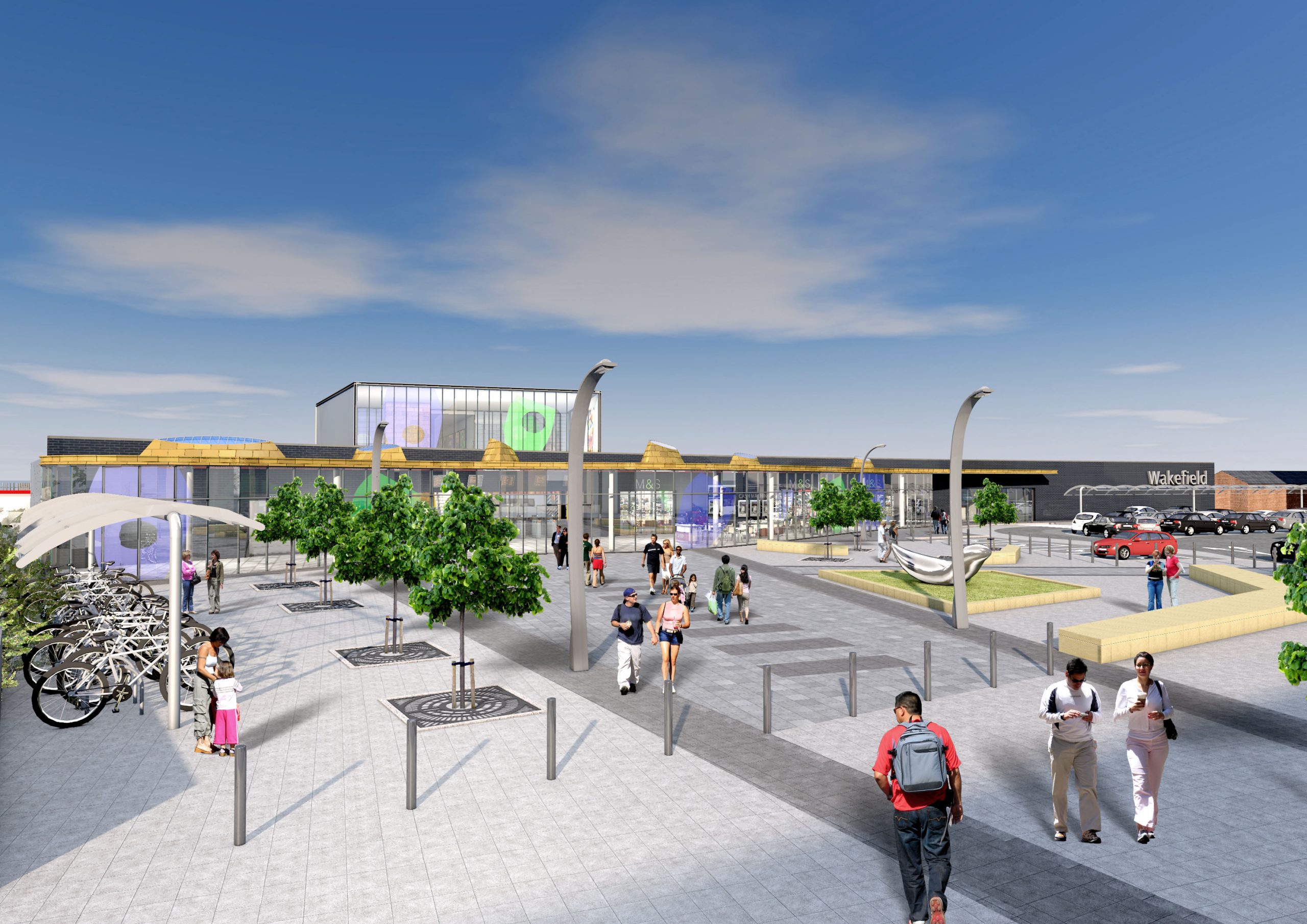 Ten miles south of Leeds, Wakefield Westgate Railway Station serves the area of Wakefield with regular trains on the Leeds branch of the East Coast Main Line, the Huddersfield Line, and the Wakefield Line. Trains from Wakefield Westgate run to London Kings Cross and Leeds every half-hour, with typical journey times to London running approximately two hours. Trains to Newcastle, Edinburgh, and Glasgow also serve the station. East Midlands operate several early morning and late afternoon trains to and from London St Pancras. Northern trains to Leeds, Doncaster, Sheffield, and Huddersfield all call at the station.
www.nationalrail.co.uk